About Us
At AIM study centre we believe that each student progresses at their own independent pace, so to better bolster their learning and education, we provide one-on-one tutoring even in the classroom setting.
Enrolment
We have an enrolment criteria, that helps us gauge the level of understanding for each student. The criteria has two parts, including pre assessments and their latest report card, which helps us gain an understanding of their current levels and assist them in upgrading their skills for high achievement in schools.

Class Time
Unlike schools, where each student works on the same task, students at Aim Study Centre are provided with the right tools at an individual level, to better stimulate their learning experience. Apart from helping students with their schoolwork, we create extra material tailored around the child's grasp of the subjects to help them better understand and master their courses.
Homework
Homework is a critical component in a child's education, apart from giving parents another opportunity to review classwork. It also helps the child develop a habit of completing tasks on time and showing a sense of responsibility towards their work.
Spark Learning
At the end of the day, Aim Study Centre is about providing each student with the tools they need to succeed at whatever they choose to do in life, and to aid them in their path to scholastic success.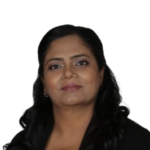 Preet Bal Sahrawat, Oct
M.A. Economics, M.Ed Guidance and Counseling
DIRECTOR
An Ontario Certified Teacher with 20+ years of experience, Preet Bal Sahrawat has been in the field of education and student counseling since 1999. She has a vast experience of working with students at the school, college as well as at the University level. She has been mentoring students into various regional programs like IB, IBT, SciTech and AP Programs along with building success stories in regular school years. She has attained her Masters in Education with specialization in Guidance and Counseling and hence has a great combination of education and counseling skills to help the students find the right direction in life.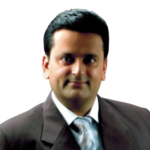 Sanjeev Sahrawat
M.A. Economics, LL.M
DIRECTOR
Sanjeev Sahrawat has done his Masters of Law from Osgoode Hall Law School, York University. He is an excellent teacher with perfection being his prime goal. Having taught students at various levels, he always aims at bringing out the best in his students. With more than 20 years of experience in teaching, he has mastered the subjects and developed the strategies to make learning fun for the students. He is a disciplinarian who believes that consistent practice and focused approach to learning is the key to success. He has mentored many students who are now successfully placed in their professions in top notch firms and businesses around the globe.